This page might use cookies (although, intentionally, we do not collect any data about the visitors). If you do not agree with it, please, leave this page.
Ta stran lahko vsebuje piškotke (čeprav ne zbiramo podatke o obiskovalcih). Če se s tem ne strinjate, prosimo, da zapustite to spletno stran.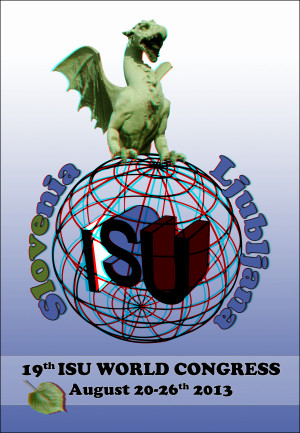 Welcome to the 19th ISU Congress in Ljubljana, Slovenia, August 20th-26th, 2013.
Dobrodošli na 19. kongresu Svetovnega stereoskopskega združenja (ISU), ki bo od 20. do 26. avgusta 2013 v Ljubljani.
Welkom op het 19e ISU congres in Ljubljana, Slovenië, 20 – 26 augustus 2013.
Contact: info.isu2013@gmail.com